Budds' Collision Hosts 2017 Pig Roast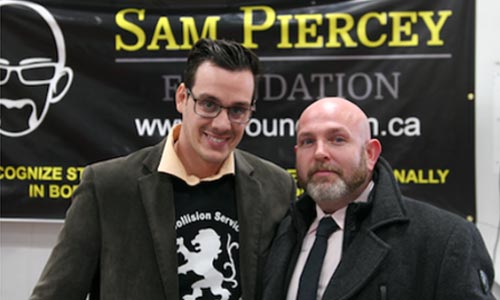 Members of the collision repair industry as well as friends and family gathered at Budds' Collision on December 15 for the shop's annual Pig Roast.
For the second year in a row, this event has served as an opportunity to showcase awareness and raise money in support of the Sam Piercey Foundation, designed to help young people establish careers in the collision repair industry.
J.R. Martino, General Manager, Budds' Collision, provided some very moving words about the importance of attracting young blood into this industry and that Sam's wish was to create a platform to make it possible.
Besides paying tribute to Sam Piercey and looking to the future of our industry, the event also delivered plenty of festive spirit and featured an impressive buffet luncheon, live bagpipe music and ample opportunities to catch up and network with industry peers.

Article Credit: Huw Evans | Autosphere | December 18, 2017